We've had quite a few bitter cold days here of late. However, this comes with little surprise as most February's in Ohio are. In spite of the cold, summer is right around the corner...even though Punxsutawney Phil maybe disagree.
One of our most recently projects certainly has us excited for the hot days of summer. Through this project, we learned their is something inspiring about wrapping a vehicle in the middle of winter with graphics from a hot summer day. The wrap turned out great! Check out some of the pictures below from the Spend A Day Marina's Box Truck Wrap.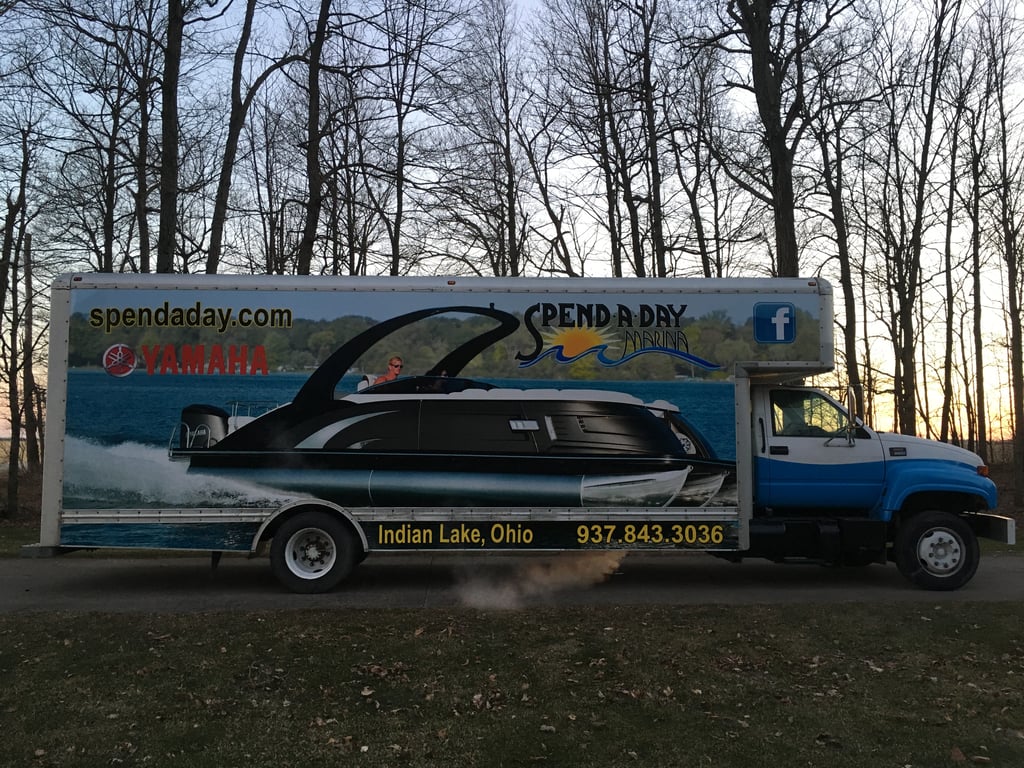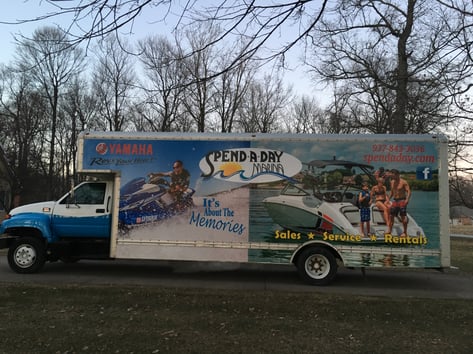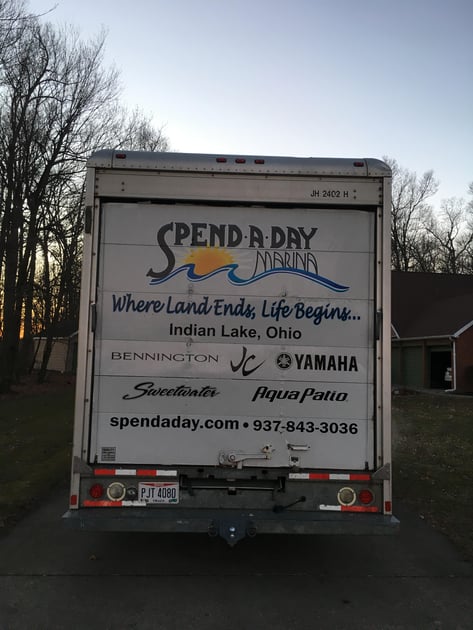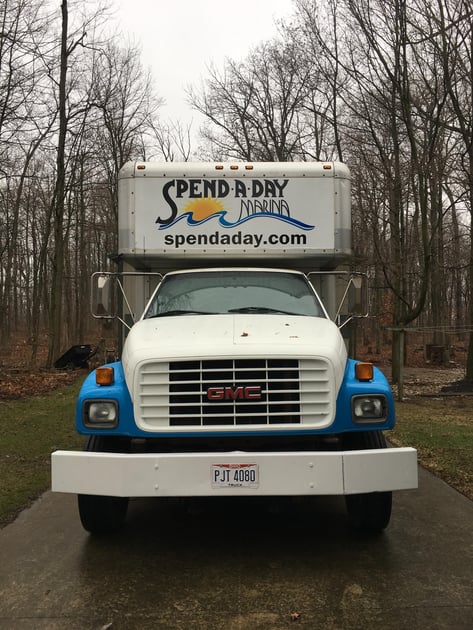 Fun Fact: Owner Mike Powell spent his college summers working at Spend A Day Marina many years ago.
Need a quote to wrap your box truck, car or other vehicle?